ABOVE
I'm often sent copies of the work the children produce-it's great to see what they've taken in from my talks. The work is always backed up by a letter of praise from the teachers too!
Have a look on my testimonial page to see some of the comments we recieve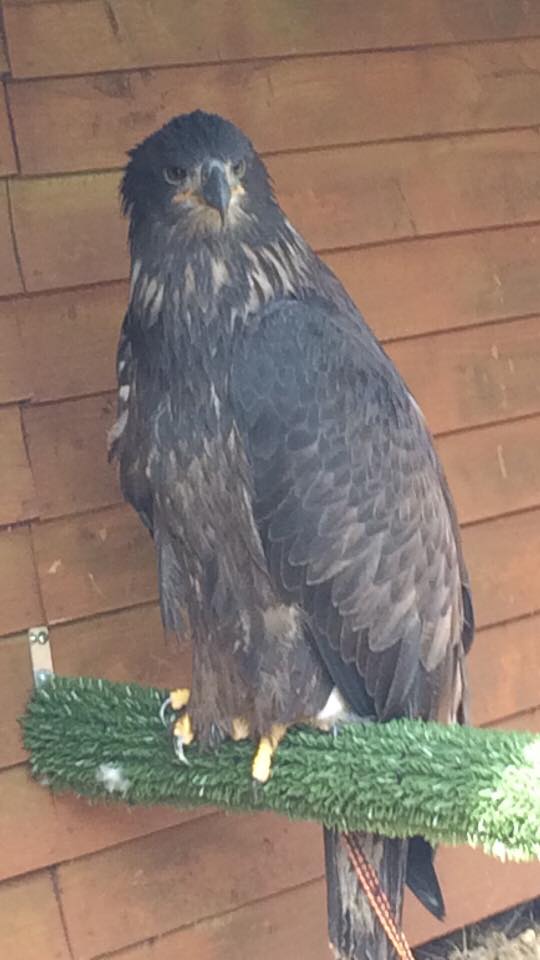 LEFT
While the school work has been lacking for summer we have been very busy attending school summer clubs and other talks.
However it is the outside events that keep us busy at this time of year! Our Falconry displays see us travelling all over the UK to fly our birds for all kinds and sizes of audience!
Just a few days ago a future star has joined the display team, this 18 week old 'baby' Bald Eagle